Road to Signing Day: Several storylines for Red Raiders to follow

RedRaiderSports.com's coverage of National Signing Day 2016 is brought to you byCooper's BBQ.
Not only are there four Cooper's locations across Texas to serve you -- Llano, Fort Worth Stockyards, New Braunfels and Austin -- but you can also order their delicious BBQ online and have it shipped to you in time for next Sunday's big game.
----------
Finally, after more than a year's worth of recruiting, the 2016 class will have its cycle come to a close on Wednesday with National Signing Day. The hay is in the barn, and now coaches for every single program around the country are anxiously awaiting to see their final results spill out of their fax machine.
So, where does Texas Tech sit heading into signing day? Let's take a closer look at the final storylines.
A finished product?
This has been an extremely unusual recruiting cycle for the Red Raiders. By August 10th, they had 23 prospects committed more than five months away from National Signing Day, essentially a full class with only a handful of spots left. That's very strange, and it shifts the coaching staff's main focus to holding onto the talent you already have committed.
They've done a fantastic job of that so far, as no player has simply up and taken off for what they believe to be greener pastures. In fact, despite losing five assistants to either new jobs or firings, most of the current commits held firm, unwavering.
With that being said, and with their being 25 commits in the class, do the Red Raiders hold serve and finish out NSD with what's already on the books?
It's certainly a likely possibility.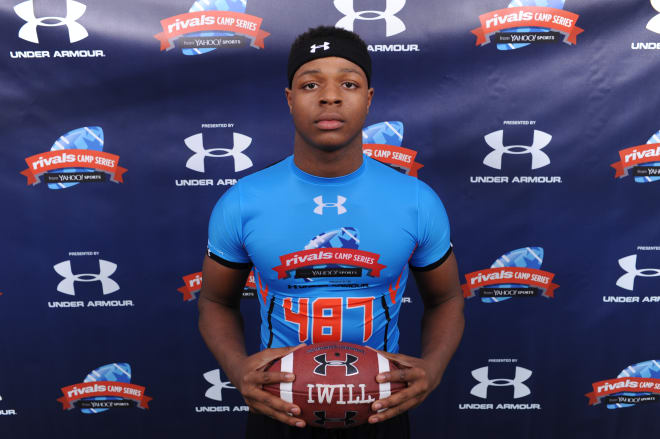 Surprise additions?
This recruiting cycle, as already pointed out, hasn't had a ton of fanfare associated with it down the stretch, and I think Tech fans can partially look at that as a blessing. Obviously, the majority of the class has been committed for months, meaning there have been relatively few new prospects to come across the wire other than Zachary (Louisiana) CB Douglas Coleman, who flipped to Tech from Tulane on Sunday night after visiting Lubbock over the weekend.
Coleman has created the lone firework so far this week, and there aren't any other obvious late additions in the works.
However, there are a few prospects worth monitoring here in the midnight hour. South Oak Cliff OLB/DE and Mizzou commit Marvin Terry has ties to the Tech coaching staff through outside wide receivers coach Emmett Jones, and he's always held the Red Raiders in high regard. Could he be a singing day surprise?
How about Spring cornerback and Houston commit Ka'Darian Smith? Yes, the Red Raiders already have three committed CBs in the class, but - after keeping in contact with Smith after offering him last summer - could Tech add him on NSD?
Could it be a prospect committed to another Big 12 school? Another offensive lineman to finish out the class? With three or four available scholarships still in the fold for the 2016 class, the Red Raiders certainly could surprise late on Wednesday.
Any late defectors?
There are almost always surprises on National Signing Day, for almost every team. They aren't always good surprises, however. One team's gain usually means another team's loss this late in the game, and the Red Raiders have been in both situations over the years. So, are there are prospects to worry about heading into NSD?
Four-star wide receiver T.J. Vasher solidified up his commitment after visiting Lubbock on the 22nd, so the fear of losing the six-foot-five pass catcher should be a thing of the past. Class stalwarts such as defensive tackle Nick McCann, safety Kevin Moore, and running back Da'Leon Ward have all publicly proclaimed their desires to be Red Raiders, so there's no worry there, either.
Everyone seems to be happy with their pledge to Texas Tech, which should be attributed to the groundwork laid by Kliff Kingsbury an his assistants. However, you never say never until the ink is dry on Wednesday afternoon.